Welcome to Kurakura Homestay. A paradise surrounded by the rain forest of Borneo, Malaysia.

Hidden in the hills along Sarawak river you will find us, Lars, Liza and our daughters Froya and Fiona (born 2010/2015). At this place we have built our jungle home and a small farm where we have our own organically grown vegetables, fruits, herbs and coffee.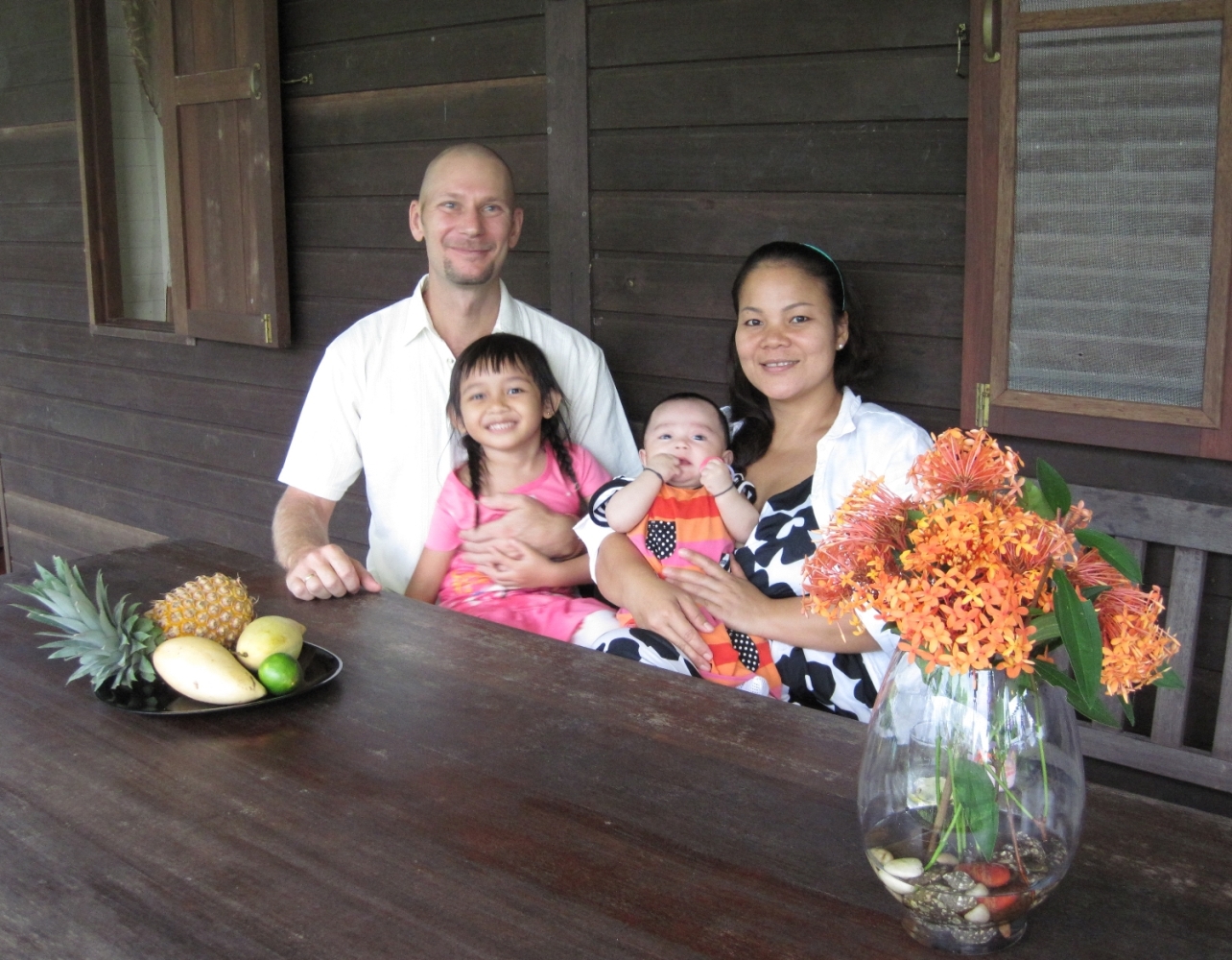 experience borneo with us
We have tried to build an ecological place with our own water supply and solar energy to power lights and a fridge. Situated 25min up river with a boat from Kpg Semadang (Liza's home village) and with no road access we live peacefully surrounded by nature only. A beautiful place to stay and experience local life, culture, food and a inhospitable but amazing wilderness.
Basic but clean accommodation (no A/C) together with a amazing experience are what we can offer, either you choose to do any of our activities or just relax with a book while listening to the sounds of the rain forest.
We're situated south of Kuching, in the hills of Borneo Highland, Padawan and close to the mountain ridge that borders Indonesia. Only 50 min drive from Kuching and 30 min drive from the airport we're perfectly located to take advantage of all that Padawan has to offer, including; Bidayuh Longhouses, Pristine Jungle, Caves, Kayaking, Rafflesia geo-park, Waterfalls and of course Semenggoh Wildlife Center.